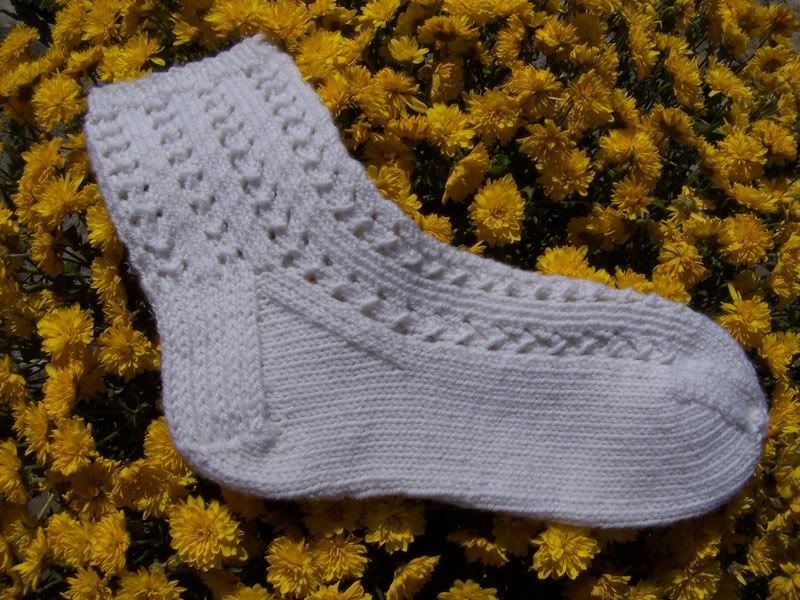 Javajem had a fashion shoot of some of my finished projects, so I'm sharing with you all.
This feather and fan scarf is made out of Rowan Tapestry. LOVE THIS YARN!
These are my favorite socks out of the spring 2006 Interweave Knits. Louet Gems Opal makes for quick socks. These were made for my daughter, so I wanted a picture of them before she trashes them.