This is how close we were to the last row of the stadium.
Luckily
,
RFK
stadium isn't like the new stadiums that have you ducking airplanes because you are so high up.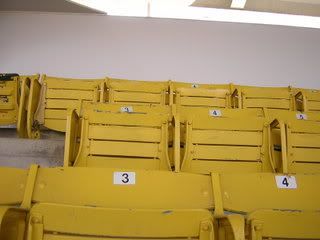 We were still close enough to enjoy the game. We had a great view of all the strikeouts!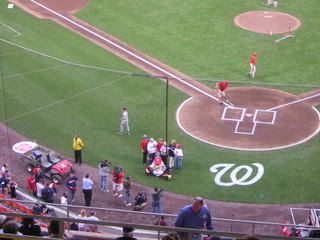 My neighbor, who works at
Springwater
Fiber Workshop, was working the infamous Socks That Rock that have been renamed for their
appearance
. Can you guess what that might be?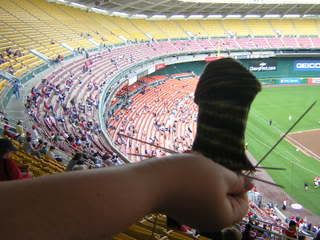 The stadium may look empty in this shot, but it filled up later in the game. The knitter's still far outnumbered
everyone
else, though.
Even the 'Clap' came out for the game. Yes, that would be my Brooks Farm Four Play already on the needles. Starting those Christmas presents early this year!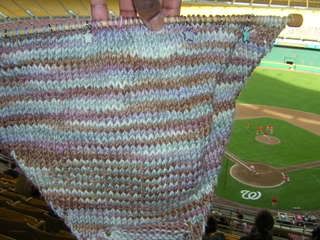 Off to Middle School Orientation tonight. I'm going to need several drinks this evening! How can both of my babies be going to middle school next year????? E-Gads! I'm getting old!
Happy Knitting!