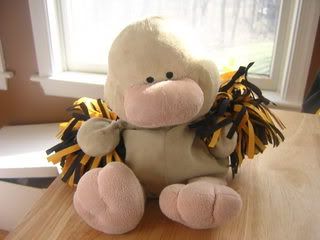 Yes, the Steelers got shut out against the Ravens today, but Duckie (like me) is a true fan who shows Steeler pride even when we aren't winning. Pittsburgh black and gold still waves proudly in this Maryland household!
Lucy is finally f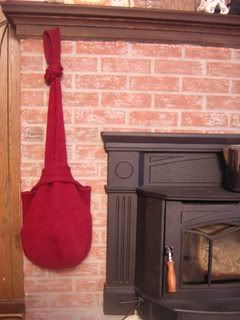 inished. Large Marge thinks it would make a great bag for a newspaper carrier. Perhaps I'll try the smaller version after my Christmas knitting is completed.
I'm currently trying to knock out a hat in Oakland Raider colors as payment for a bet made on a previous Steeler loss. Perhaps knitting it today during the game was bad mojo for the Steelers. Because of today's game I've got to bake muffins as payment for another bet. You would think I would have learned my lesson by now!
Happy Knitting...